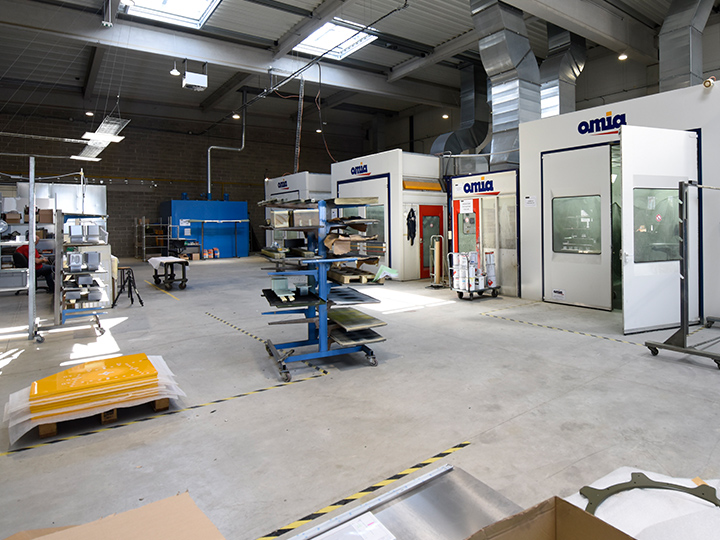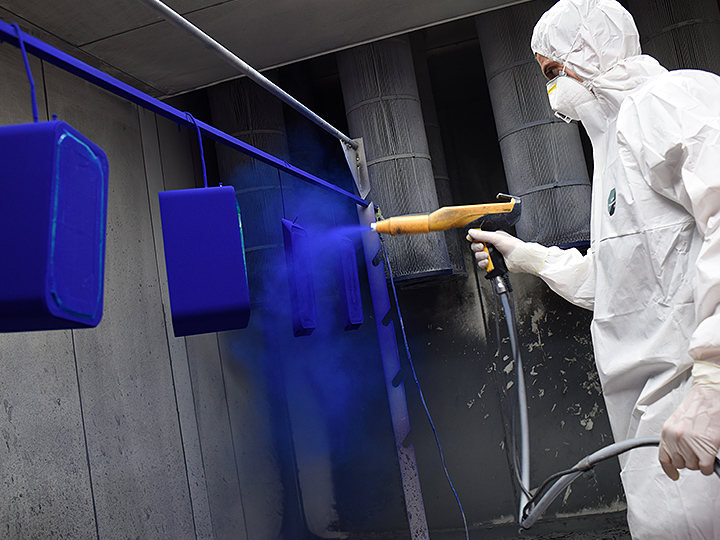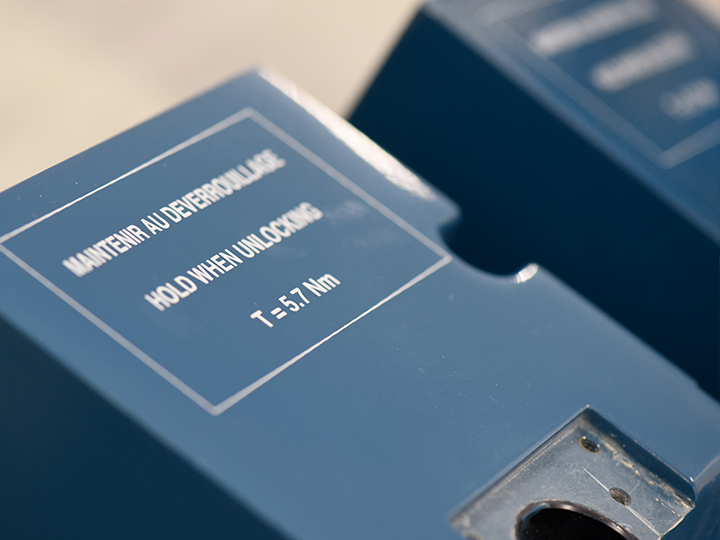 Our tools are recent


and meet the latest ecological standards

Preparation and cleaning of parts by spraying.

Peinture Aéro has a bead blasting cabinet, with dimensions of 800 mm x 600 mm which allows for the preparation of surface conditions with different substrates:
Corundum (120 grit,  36)
Plastic medium
Peach stone
glass bead
Surface treatment
We have a manual surface treatment line, with bath dimensions of 600 x 700 x 1,000 mm that allows for 3 types of treatment on aluminium by chemical conversion. We have an internal laboratory for checking our surface treatment baths.
ALODINE 1200
Chromating or chemical conversion is a treatment that makes it possible to form a chromate surface layer on the surface of the aluminium for the purpose of improving its resistance to corrosion, ensuring electrical continuity and improving the adhesion of paints. Chromating is obtained chemically by immersion, in a solution containing chromium in hexavalent form.
SURTEC 650
SURTEC 650 is an alternative to ALODINE 1200 that meets the REACH standards. This chromating is obtained by immersion in a solution containing chromium in trivalent form.
BONDERITE M-NT 65000
Bonderite M-NT 65000 is a chemical conversion process without hexavalent chromium and as such respects the European directives. This chromating is obtained by immersion in a solution containing chromium in trivalent form.
Paint
Preparation of parts
Peinture Aéro has a numerical machine for cutting resists. Numerical cutting allows for precision and repeatability and saves time on preparation.
Liquid paint cabin
Peinture Aéro has 3 mixed-version liquid paint cabins (spraying and heat curing), dimensions 6 m x 4 m, each one comprising a parameter recorder and hydrometry management..
Powder paint cabin
Open powder coating cabin, with horizontal ventilation Filtration via very high-efficiency cartridge filter.
Single-piece oven
Dimensions 3 m x 2 m
Max. temperature 250 °C
Electronic adjustment with a programmer
Screen printing
Peinture Aéro is autonomous in the carrying out of Screen printing. We have a complete unit for producing films and screens.
Printer for producing films
Screen exposure unit, max. dimensions 100 cm x 130 cm
Developing tray
Manual printing table
Semi-automatic printing machine
Ink jet Marking
LINX printer